Home-Coming:
The Lee Family on Two Moon Family Farm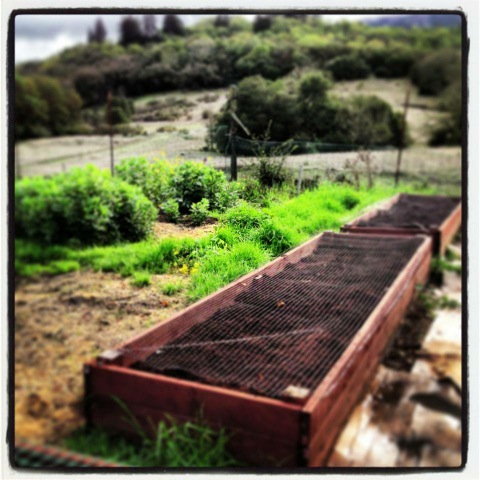 In 2009 we moved our family of 5 from suburban San Fernando Valley (Los Angeles County) to rural Glen Ellen. This was not 'flight from the city' but a home-coming; a chance to move back onto the property where my husband grew up, bordering the SDC and Asbury Creek, in the shadow of Sonoma Mountain. Our property has been in the Lee family closing-in on 40 years, but the history is rich here, and previous owners included Vallejo, Chauvet, and Pagani. As I sit watching the clouds lick at the ridge of the Sonoma Mountain to our west or look up from our orchard to see how the sun is playing off Mt. Hood to the north, I think about the other folks who have occupied this flank of the mountain, looking up from their work to those exact same views.
Our 5 acre parcel was once covered in vineyard, one of the oldest in the valley. If you ride on our mower you can still feel the undulating ghost of the grape rows under the blade. The vines are gone, but we are continuing the ag tradition from those early days of Chauvet and Pagani's viticulture, morphing into vegetable gardening and animal husbandry passed down through my in-laws, and then expanded by our little family. What started as our 'quaint' desire to 'get back to the land and grow our own food', has blossomed over the past several years into a small family farm business. As Two Moon Family Farm, we sell eggs and produce to several local restaurants and at the farmer's market (Kenwood Community Farmers Market). In addition we raise goats and the occasional turkeys and lamb for our own family. Our children understand where food comes from and we are carrying on the tradition of having a small homestead farm on the side of Sonoma Mountain.
It is amazing to live on an interface between the wilds of the mountain and the village of Glen Ellen. Our farm is surrounded by open, natural habitat. The wildlife we see every day is always a great form of entertainment for our long-time city friends when they come to visit 'Camp Lee'. Out our window we've seen bobcats, jackrabbits, raccoons, quail, deer, skunk, ground squirrels, woodpeckers, turkey vultures, hawks, snakes, coyotes, etc… Currently we have three 'families' of wild turkeys wandering about- three hens with at least 10 chicks in tow. Steve has distinct memories of wild pig encounters while growing up here, although they have since been actively removed from the mountain. And, of course, there are mountain lions. Although we haven't seen a cat directly, we know that they share this mountain with us, and we've seen the evidence of their behavior. Hikers on treks just up beyond our fence have reported them and we had a young goat taken by a lion early in our adventures, when we hadn't yet fully secured our night-time penning situation. We love overlapping with the nature of this mountain even when predators 'visit' the farm.
It sometimes feels like a dream when I look up from my work in the garden to see the changing light on the hills and valleys on our side of the mountain. There is a sort of magic here. Just slightly up the hill to our north west is the ruin of Jack London's Wolf House. I know he was drawn here by that same pulse. My husband knows almost every foot of this mountain, that he often refers to as 'his backyard'. And it is…. but it is yours too…. with all of it's history, wildlife, and magic.
Shannon and Steven Lee are trained marine scientists who have more recently taken on farming. They have numerous 'jobs' but are primarily science educators and researchers, respectively. They share the property with their three children, Steven's parents, 10 goats, 20 hens, several roosters, and 2 barn cats.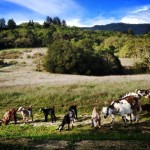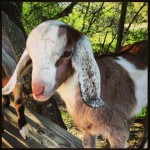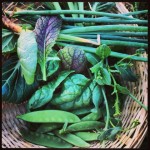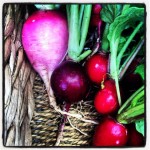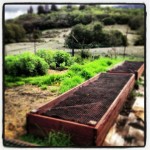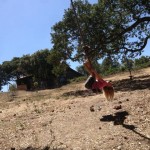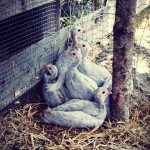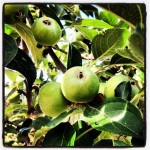 Photography by Shannon Lee
This post is the first installment of the "Why I Love The Mountain" series of guest posts from local Sonoma residents on SonomaMountain.org – Thank you Shannon & Steven for your contribution and we encourage readers to like Two Moon Family Farm on Facebook and follow them on twitter at @TwoMoonFF