Protecting the Land – An Interview with Teri Shore
This is the sixth of a series of monthly interviews we are conducting with the Sonoma Mountain Preservation board members.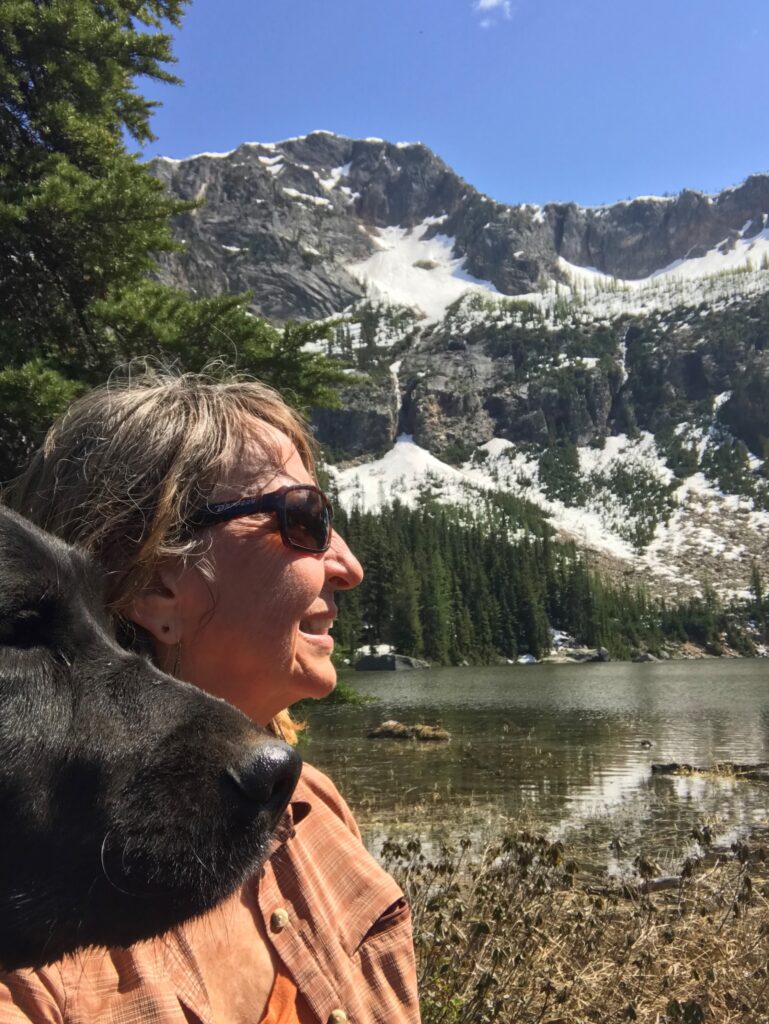 Teri Shore is a long-time environmentalist, born and raised in the Bay Area. Over the last couple of decades, she has championed winning campaigns to preserve greenbelts and open space, create safe havens for endangered species, and clean up cruise ship, ferry, and container ship pollution. She has worked for Greenbelt Alliance, Turtle Island Restoration Network, Friends of the Earth, and Bluewater Network. She also volunteers with Sierra Club. Her current focus is protecting at-risk open space and rural lands in Sonoma County from urbanization and the harm it causes to our climate, environment, and communities.
An avid hiker, backpacker, and wilderness advocate, Teri has led Sierra Club backpack trips and has climbed many peaks including Mt. Shasta and Mt. Whitney. Before committing full-time to environmental work, she was a journalist and newspaper professional. She graduated from Cal Poly San Luis Obispo with a Bachelor of Arts in English and Journalism.
What do you do for Sonoma Mountain Preservation?
I serve on the board to help make decisions about the policies and direction of Sonoma Mountain Preservation and to advocate for open space protections on the mountain and beyond. I've been on the board for about five years, now.
What is your favorite thing about working on the SMP board?
Collaborating with passionate like-minded individuals – including our board, our members, and the community – to protect our lands and environment from overuse and urban development.

You are an avid hiker and mountain climber. What are some of the most amazing hikes or climbs you have been on?
Solo-hiking the John Muir Trail in July of 2014. It took twenty-one days and was my proudest backpacking achievement. Climbing to the top of Mt Shasta was the hardest climb I ever did, finally making it after three tries (way back in 1996). The most fascinating was a week-long supported hike on the Lurujarri Trail in remote Northwestern Australia in July 2013, led in part by members of the Goolarabooloo "mob" of the region.
What are your goals for the future related to Sonoma Mountain and/or your dedication to conservation?
I want to protect the remaining open space. We are working on conservation easements and policies to prevent overdevelopment, as well as enforcement of the longstanding county design standards for Sonoma Mountain that were forged by our founding members Pat Eliot and Mickey Cooke, and others.
What would you like to see happen with Sonoma Mountain?
A "One Mountain" partnership like "One Tam." All public and private landowners and people who live on or near the mountain partner, as well as schools, elected officials, and non-profits work together to seek the best environmental and community outcomes for Sonoma Mountain's oak woodlands, forest, creeks, grasslands, to support the birds, plants, and wildlife that rely on the mountain.
Do you have a story or experience to share about Sonoma Mountain?
One of the most moving experiences was after an SMP retreat on the mountain a couple of years ago. Meg Beeler took us to the top for a sacred ceremony to thank and bless the mountain. To be honest, I was skeptical at first. But after we shared our thoughts and visions for Sonoma Mountain and other mountains, and then participated in a simple ritual, I felt light and happy like I hadn't been in a long time. We laughed and giggled in delight at the beauty of it all the way back down the mountain.
If you could give one piece of advice to someone who wants to protect Sonoma Mountain and other wild spaces in Sonoma County, what would that be?
Support a designated wildlife corridor across Sonoma Mountain and across Sonoma Valley and beyond by contributing to SMP and reading the fantastic book about the mountain: "Where the World Begins."
Interview conducted by Soneile Hymn. This interview has been edited for clarity and readability.