SMP Effort Leads to 600-Acre Expansion of Jack London Park
The addition of over 600 acres to the Jack London State Historic Park was the culmination of a seven-year effort led by Sonoma Mountain Preservation (SMP). The transfer of the two upper western parcels of the Sonoma Developmental Center (SDC), which increased the Park's acreage by over 40 per cent, was celebrated on September 5, 2002.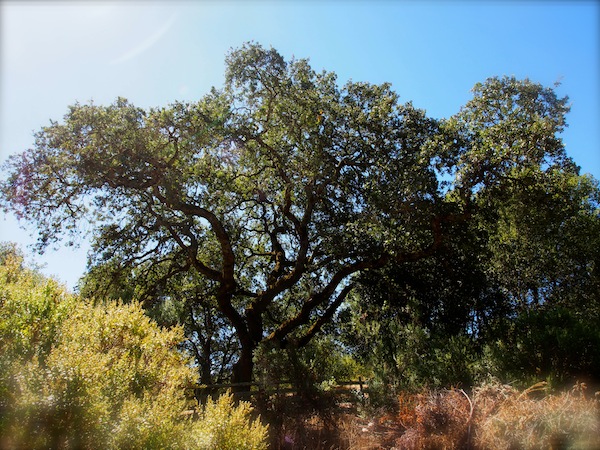 The future of these parcels first came into question in 1995 when the California Department of General Services (DGS) declared them to be surplus to the needs of the Center. SMP organized a public meeting in February 1996 to discuss the disposition of these ecologically important lands, which, under proposed legislation, would be available for vineyard development. Over 200 citizens attended this meeting and voiced an almost unanimous opinion that the parcels should be maintained in their natural condition and added to the Park.
The legislation was amended to include an option to sell or exchange the two parcels in a transaction that would result in their becoming part of Jack London Park. The following year the Sonoma County Agricultural Preservation and Open Space District (OSD) chaired a public meeting where once again public settlement remained the same: open space for the two parcels. In Sacramento DGS continued working toward an agricultural lease on the lower parcel which included the "old orchards" and the old growth redwood tree.
In January 1998 a break-through came when the Sonoma County Board of Supervisors approved OSD's purchase of a forever-wild easement over the upper of the two parcels as a coast of $255,000. At a public meeting in January 1998, attended by over 250 people, there was again opposition to an agricultural lease over the lower "old orchards" parcel.
In the fall of 2000, an environmental consultant contracted by the DGS began work on a two-year land-use feasibility study for the "old orchards" parcel, which could have resulted in a multiplicity of suggested uses and opened the way for intensive agriculture, and possible sale of house sites below Fern Lake. By December, DGS had reversed its position to concentrate solely on the conversion of "old orchards" to vineyards.
In February 2001, with tremendous effort by legislative members Wiggins, Nation and Chesbro, transfer of the two parcels to Jack London State Park became the goal. By June 2001, the land-use feasibility study concluded that the State Park would be the optimum organization to have control and oversight over the lower parcel. The study cited the Park Department's ability to protect both the watershed and historical and natural resources of the land. The transfer of the two parcels to Jack London State Historic Park took place.
In August 2002, the Sonoma Ridge Trail, a segment of the Bay Area Ridge Trail system, was dedicated on the upper of the two transferred parcels.
~Pat Eliot, Sonoma Mountain Preservation