Coalition Looks at SDC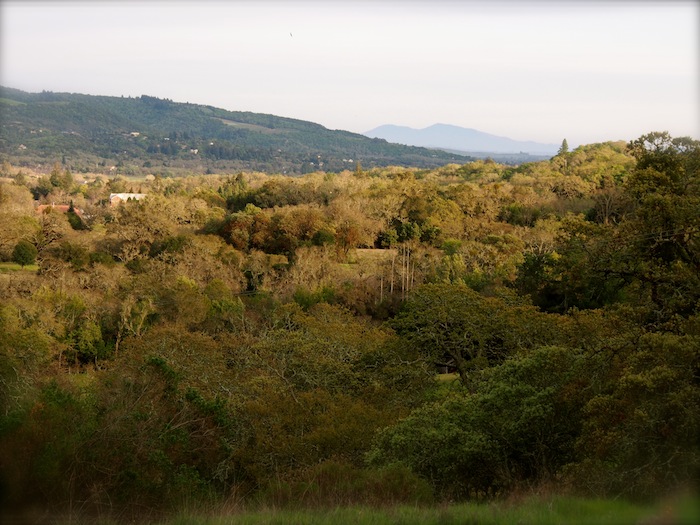 It's no secret that the Sonoma Developmental Center – one of only four such large residential care facilities left in the state – may close down in the not too distant future. SDC's website shows 523 clients now live there; the state has been shuttering these facilities when the populations drop below 500. Families of residents want the facility to stay open so their relatives don't have toe leave the bucolic and relatively safe environs. But the state may be forced to hut SDC down and relocate remaining clients to comply with the 1969 Lanterman Developmental Disabilities Services Act.
Local Sonoma residents have expressed concern, not only for the sake of these clients, but also for the welfare of the lands that SDC encompasses. What will the state decide to do with the property when it no longer serves SDC's needs?
At a recent gathering at the Sonoma Ecology Center, which rents space on the SDC campus, a dozen individuals and representatives of organizations, including the Ecology Center, Sonoma Land Trust, the county Agriculture and Open Space District, SMP, county parks and state parks, talked about this critical property.
Why is it critical? SDC sits on the Sonoma Valley Wildlife Corridor, a vital connection identified and described by the Sonoma Ecology Center. Some of the last available open space for endangered and at-risk species to migrate from Sonoma Mountain east to the Mayacamas crosses Sonoma Valley through and adjacent to the state-owned facility. Recently, the Bay Area Critical Linkages project (sponsored by the Bay Area Open Space Council) identified this habitat corridor as a top priority wildlife link in the Bay Area.
When the state decides it can no longer maintain SDC in its current configuration and at its current cost, the land may be declared surplus property and potentially sold or leased for development. Family members of SDC clients have begun to explore options for an alternative development that would meet the requirements of the Lanterman Act, enable clients to remain on the land, and provide revenue to the state by adding a variety of marketable components.
Creating a scenario in which the clients' needs are served while providing urgent environmental protections – for a wildlife corridor, watershed preservation, traffic mitigation, and public access – would be the optimal outcome as these and potentially other concerned groups begin to grapple with the future of this keystone property.