Creating the North Sonoma Mountain Ridge Trail
by Kim Batchelder, Natural Resources Planner, Sonoma County Ag + Open Space
"My first assignment for Sonoma Ag + Open Space was to develop the North Sonoma Mountain Ridge Trail. I remember visiting a small redwood grove on Jacobs Ranch – the proposed launching site for this magnificent trail—and just feeling exuberant about the idea of creating a path across such a spectacular landscape."
Sonoma County Agricultural Preservation and Open Space District (Ag + Open Space) has a diverse and multi-faceted mission. This mission includes the protection of scenic corridors, watersheds, greenbelts, agricultural lands and recreation. However, this mission would be impossible to complete in isolation. So Ag + Open Space has a long history of partnership with local and state partners and agencies that manage our parks and preserves. One project that highlights this collaborative effort is the North Sonoma Mountain Ridge Trail ("North Sonoma Mountain Trail"). Starting back in March 2005, Ag + Open Space embarked on the construction of a trail from Jacobs Ranch, off of Sonoma Mountain Road in Bennett Valley, to Jack London State Historic Park.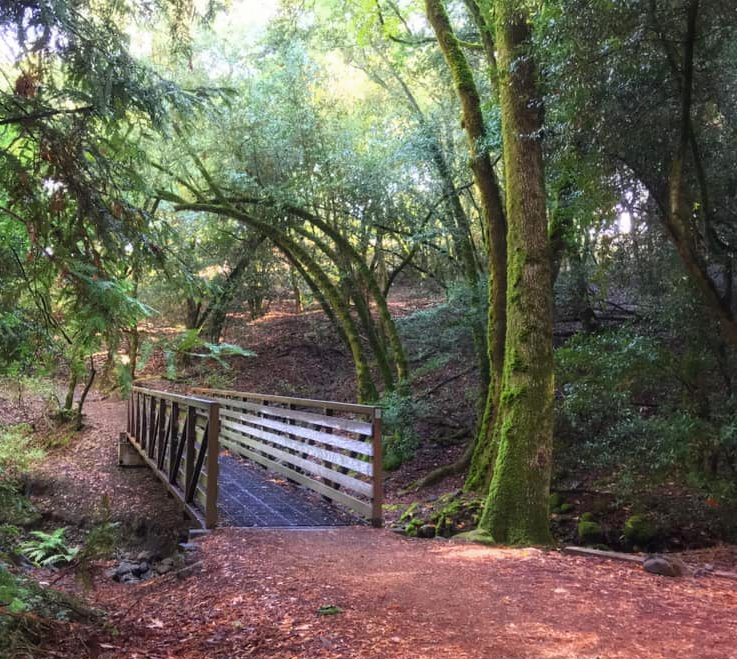 The vision for the trail had its genesis in two innovative efforts that had begun fifteen years before. In 1990, Sonoma County voters approved one of the first "public land trusts" in the United States to protect agricultural and open space lands through a quarter-cent sales tax. Since then, Ag + Open Space –that "public land trust" – has protected over 118,000 acres, including almost 3,750 acres on and around Sonoma Mountain. In 1992, the Bay Area Ridge Trail Council was formed with the ambitious vision of creating a 550-mile path along the ridge tops around San Francisco Bay. Today there are over 375 miles of dedicated Ridge Trail throughout the Bay Area.
The North Sonoma Mountain Trail got its start in 2003 when Ag + Open Space purchased the 168-acre Jacobs Ranch.
Over the next two years, the agency acquired the 47-acre Skiles Ranch and 226- acre Cooper's Grove. Other critical pieces to the puzzle were an 11-acre property donated by the Roth Family (who also gave the land for Fairfield Osborn Preserve) and the 84-acre Sonoma Mountain Woodlands parcel, originally given to Regional Parks to mitigate the impacts of a nearby subdivision. Finally, all the pieces were assembled for a trail that could gently climb from Jacobs Ranch for nearly five miles along the north slope to a high point near the top of the mountain.
In 2005, the California State Coastal Conservancy approved a planning grant to help Ag + Open Space plan the trail. A technical Advisory Committee was formed that included the landowners, Ag + Open Space, Regional and State Parks, and the project's funders–the Coastal Conservancy and Bay Area Ridge Trail Council. Financial and technical resources were pooled to bring in top trail designers with decades of experience. These included Don Beers of State Parks, Steve Ehret from Regional Parks, and Ridge Trail Steward John Aranson. Each of these individuals, agencies and organizations contributed to quality control and oversight—assisting Ag + Open Space in working through the design, environmental review and permitting processes. Under their guidance, an optimal trail alignment was laid out and features were established at the trailhead to meet the needs of equestrians, pedestrians, and cyclists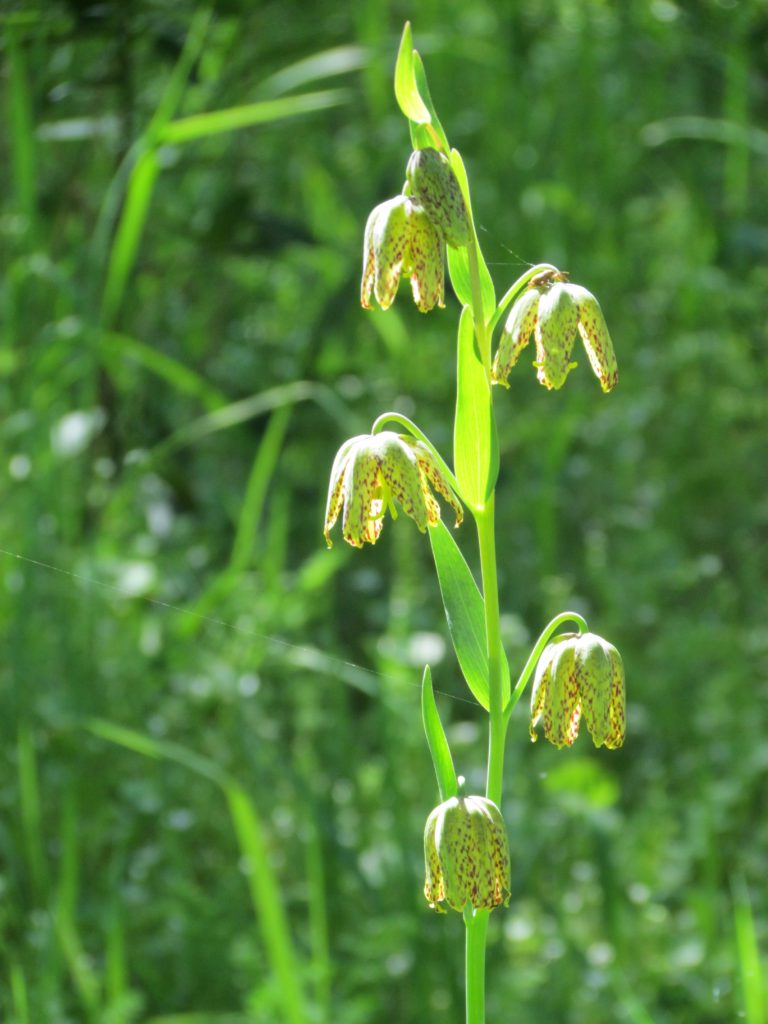 A groundbreaking event took place on June 20, 2010 when construction of the North Sonoma Mountain Trail began at Jack London State Park. Simultaneously the acquisition of Sonoma Mountain's summit with the purchase of the 283-acre Sonoma Mountain Ranch was celebrated. This completed the footprint for the 820- acre North Sonoma Mountain Regional Park and Open Space Preserve. It took another two and a half years to finish trail construction, trailhead development, access road improvements, and signage to complete the entire 4.5 mile trail. Another 1.4 miles, called the East Slope Sonoma Mountain Ridge Trail, were added in 2014, south of the state park. The East Slope Trail offers panoramic views of the Mayacamas Mountains and Sonoma Valley, as well as San Pablo Bay and Mt. Diablo to the south and east.
Ag + Open Space learned many lessons in reaching these ambitious trail goals. Most impressive was the collaboration of so many partners, neighbors, and volunteers. Not-for-profit groups such as LandPaths and Sonoma County Trails Council engaged people and rallied supporters to provide input for features that could be offered to the public. Government agencies secured matching financial resources to contribute to construction costs on State Park land, and neighbors provided access for construction equipment and materials to remote trail sections.
The partners who envisioned and built this trail faced many challenges. Yet persistence, a long-term vision and committed collaboration among partners, advocates and funders resulted in an amazing trail that is thoroughly enjoyed by Sonoma County residents and tourists alike.
[Reprinted from Sonoma Mountain Journal Vol.19, Number1.]